Vote for our site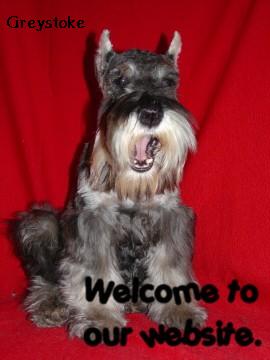 UPDATED February 7, 2007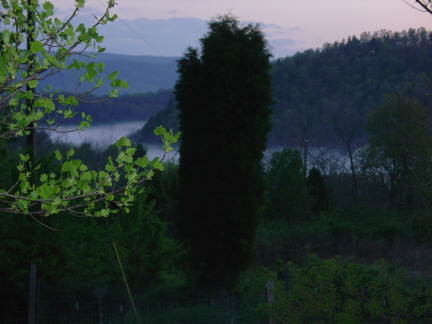 Our schnauzers live with us and we love them dearly. We are located in the southwestern region of Virginia in the country so our dogs have lots of room to romp and play. We are always striving to improve the quality of the breed in both type and temperament. Our mission is to breed healthy well socialized Miniature Schnauzers with sound temperaments, to not knowingly breed any schnauzer with hereditary defects, and to sell quality puppies as pets with a written quarantee. You should always buy your dogs from a Reputable Breeder.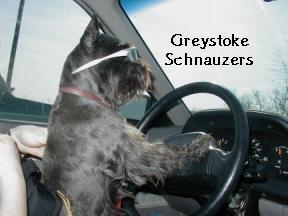 Miniature Schnauzers are alert, robust, active dogs that are from 12 to 14 inches tall and sturdily built. They should be nearly square in proportion. When their ears are cropped, they should be identical in shape and length with pointed tips. They should be in balance with the head and not exaggerated in length, sitting high on the skull. When the ears are not cropped, they should be small and v-shaped, folding close to the head.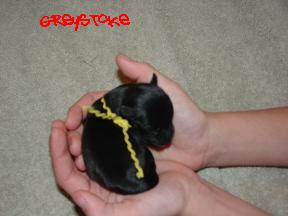 Miniature Schnauzers are one of the breeds prone to Progressive retinal atrophy(PRA). PRA refers to a retinal disease that causes blindness. Some breeds have blindness by abnormal development of the retina and this is called dysplasia. Other breeds have a slowly progressive retinal degeneration (PRD) or death of the retinal tissue and this is degeneration. It is a slowly progressive disease and the earliest signs may be overlooked. These diseases affect many breeds and in general are thought to be inherited. These diseases are known to be passed from parents to offspring even though the parents may have normal eyes. Therefore, identification of breeding animals with PRA is essential to prevent the spread of this condition. All of our dogs have been tested for PRA by a veterinary opthamologist. Check this site out for current research regarding PRA. Schnauzers are also prone to several other diseases. Read about some of them here.
We have all three colors of minis and occasionally have puppies for sale to proper homes.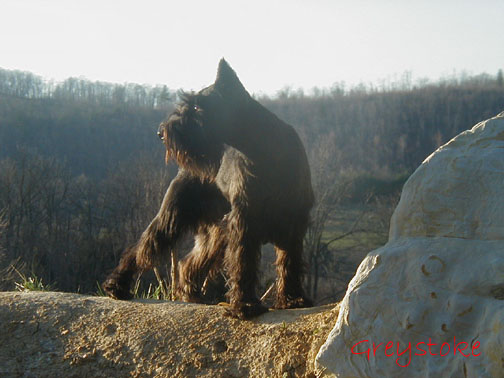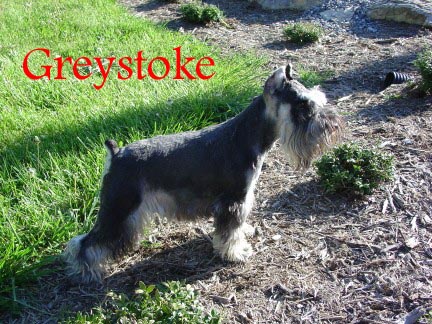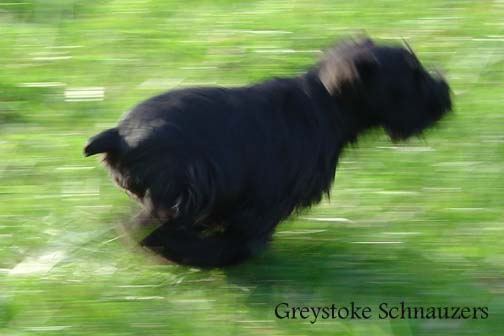 Currently, we have puppies available.
Occasionally, we have older babies to be placed in loving homes.
Check out our FOR SALE page.

Here are a few photographs of our guys and gals.

These are a few of our favorite sites.
Check them out, but be sure to bookmark this site first.

Contact Us



Paws have been here

Search Engine Optimization and SEO Tools

Copyright © 1998, 1999, 2000, 2001, 2002, 2003, 2004, 2005, 2006, 2007 Greystoke Miniature Schnauzers. All text and images on this page are property of the above and may not be used without permission. All rights reserved.
Web design by Greystoke Enterprises